CAMSC's 12th Annual Diversity Procurement Fair celebrates momentum and growth as corporations spend over $2 billion on diverse vendors since 2004
Toronto, April 13, 2016 – Approximately 300 attendees hit the ground running today at CAMSC's 12th Diversity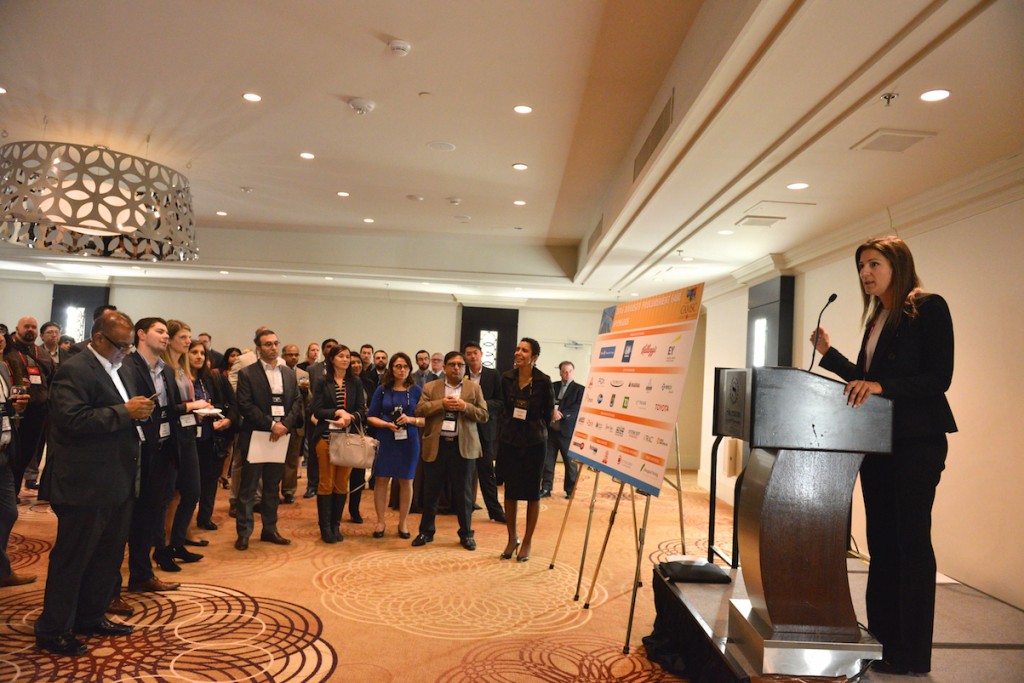 Procurement Fair. With a focus on driving economic growth in diverse communities across the country, Aboriginal and minority owned suppliers had the chance to pitch their businesses to some of North America's leading corporations. Attendees also had the opportunity to network with peers, hear their inspirational success stories and attend workshops led by experts in IT, pharmaceutical, automotive, recruitment, government, manufacturing and financial industries.
"The fact that over $2 billion has been spent on diverse suppliers is a testament to our corporate and supplier members on the front lines promoting the benefits of inclusive procurement," said Cassandra Dorrington, President and CEO, CAMSC. "With the economic climate these last few years, we expected a slight decrease in dollars spent with diverse suppliers. Instead, that number is going up. This illustrates the importance corporate Canada places on the value that diverse suppliers bring to the organization. This is a wonderful foundation for future growth."
Growth in supplier diversity was a key focus for today's luncheon keynote speaker, Reginald Humphrey, Sr. Manager, Supplier Diversity, General Motors (GM). His "Race to Win" address highlighted the benefits of supplier diversity at GM and described the necessary elements for success.
"Supply chain diversity is integral for GM," stated Humphrey. "In my current role, I manage over 200 certified diverse suppliers. Procurement inclusivity is not just a corporate mandate, it is a personal one and I am thrilled to share my insights at events such as this Fair. A supplier diversity program is successful when there is an opportunity to network and learn. This event provides both." For more information www.camsc.ca.
About CAMSC
CAMSC (Canadian Aboriginal and Minority Supplier Council) is a non-profit organization created in 2004 to advance the economic strength of Aboriginal and visible minority communities through business development and employment. CAMSC's mission is to facilitate business relationships with Canadian corporations dedicated to diversity and supplier organizations owned by Aboriginals and minorities. Since its inception in 2004, corporate members have spent more than $2 billion with CAMSC certified Aboriginal and minority-owned businesses. Visit www.camsc.ca.
-30-
Media Contact:
Daphne Shih, Director of Sponsorship and Marketing
Canadian Aboriginal and Minority Supplier Council
T: 416-941-0004 x223 E: [email protected]