The Canadian Aboriginal and Minority Supplier Council (CAMSC) facilitates the growth of Aboriginal and minority owned businesses, by connecting them to procurement opportunities with companies and governments committed to a diverse and inclusive supply chain.
Founded in 2004, CAMSC is a not-for-profit organization that certifies and prepares diverse suppliers to successfully engage and respond to corporate and government buyers. At the same time, we help large organizations develop and enhance their inclusive procurement processes, and connect them to certified suppliers.
By 2031, one in three Canadians will be Aboriginal or a visible minority, and their economic success is essential to a thriving Canadian economy 1 2. Minorities and Aboriginal Peoples are entrepreneurial, buying and starting businesses at significantly higher rates than the Canadian average. CAMSC connects buyers and suppliers, so that organizations benefit from the innovative solutions, cost savings, improved employee retention, local job creation, brand loyalty, and increased revenues that result from a diverse and inclusive supply chain.
What We Do & How We Do It
Introductions & Relationship Building

CAMSC helps connect Corporate Members and diverse Certified Suppliers through a number of exclusive opportunities, creating long lasting partnerships.

Events

We host frequent networking events (in-person and virtual), including forums and roundtables, our annual Procurement Fair, and Business Achievement Awards. See our upcoming events.

Tools and Services

CAMSC offers a wide variety of tools, such as our Diversity Business Directory: a searchable database of Certified Suppliers and Corporate Member contacts. Services include one-to-one matchmaking and customized supplier lists that prequalify suppliers for upcoming opportunities. Learn more about the benefits CAMSC offers to Corporate Members and Certified Suppliers.

Brand Exposure

Companies can also gain visibility and build brand awareness in their desired markets through channels such as event sponsorship, industry award recognition, newsletter success stories, and promotion on digital platforms. Contact us to promote your brand.
CAMSC offers national certification, giving Aboriginal and minority owned suppliers access to the leading Canadian network of organizations committed to diverse and inclusive supply chains. Our Corporate Members invest in outreach and training, and revise processes, to achieve a diverse and inclusive supply chain. They request certification to be sure that their investments in supplier inclusion are reaching the intended businesses.

Through our affiliation agreement with the National Minority Supplier Development Council (NMSDC), CAMSC Certified Suppliers can also access the leading American network for supplier diversity.
Advisory Services for Corporate Members

CAMSC helps Corporate Members develop a business case and inclusive sourcing policies and processes, and offer support for the implementation of leading strategies to actively include diverse suppliers.

Supplier Capacity Building

Through webinars, forums, and bootcamps, we help suppliers better understand strategic sourcing processes, position the value-add of their offering, improve their bid response, and develop a variety of business skills to enhance their success securing contracts with CAMSC Corporate Members.
Media & Policy Engagement

CAMSC communicates the business, economic, and social benefits of supplier diversity, while engaging all levels of government to shape inclusive procurement policies. We highlight corporate leaders and their achievements to showcase the many advantages of inclusive supply chains.
The Benefits
Supply chain innovation & savings

More contracts awarded to
Aboriginal & minority suppliers

Business growth for Certified Suppliers

Revenue increases for Corporate Members

Job creation with more diverse candidates

Thriving local & national economies
Vision
To be the nationally recognized, respected, and trusted business partner, leading supplier diversity in all industry segments, with proven results in wealth and job creation for Aboriginal and minority suppliers.
Economic value is created through the innovation and competitiveness that diverse suppliers deliver, as connections and supply chain business opportunities increase.
Mission
To champion business relationships and the economic growth of Aboriginal and minority suppliers, through their inclusion in Canadian supply chains.
Executive Committee
Cassandra Dorrington
(she/her)
Ex-Officio Board Member
CAMSC
President & CEO
A long-time advocate for supplier diversity, Cassandra Dorrington brings her expertise and experience working in the corporate environment, as an international consultant and an entrepreneur, to her role at CAMSC. As a co-founder of Supplier Diversity Alliance Canada (SDAC) and Global Supplier Diversity Alliance (GSDA), Cassandra believes in the power of the collective to drive economic inclusion across Canada and beyond.
Lori Benson
(she/her)
Board Chairperson
EY
Environment Social Governance Services, Canadian Leader
Lori Benson has successfully earned SCMP and CSMP designations. She advocates for an inclusive supply chain where Indigenous and minority suppliers experience growth and development opportunities in the Canadian marketplace, through supplier diversity initiatives that result in actualizing opportunities and value return.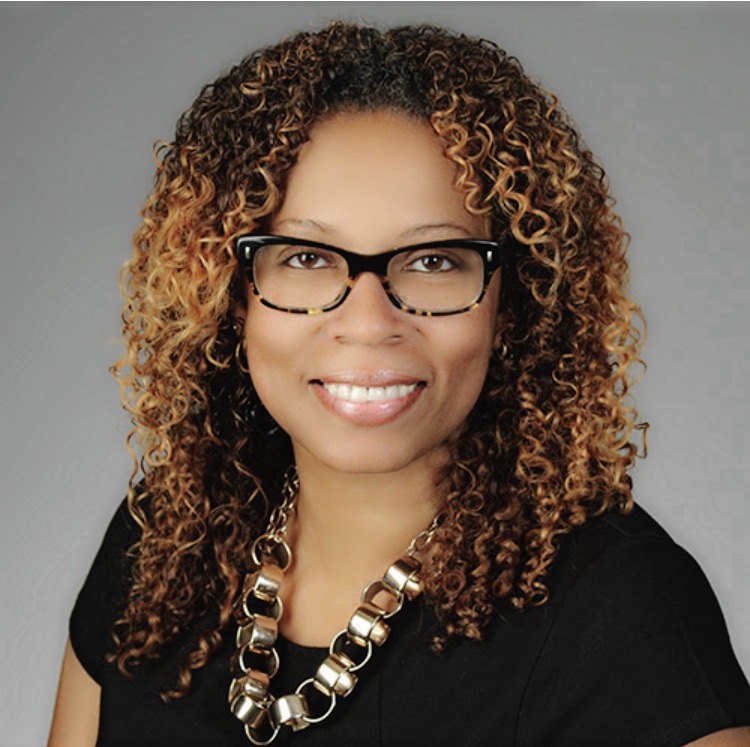 Nedra Dickson
(she/her)
Vice Chair - Nomination & Governance Committee
Accenture Inc.
Managing Director, Global Supplier Diversity & Sustainability
Nedra Dickson is responsible for leading Accenture's efforts to maximize procurement opportunities for diverse businesses in 17 countries. She has grown Accenture's mentoring program of diverse suppliers globally, and is responsible for increasing Accenture's supplier diversity spend to over 30% in the US.
Nedra is a Board Member for several organizations in addition to CAMSC, including the Women Business Enterprise National Council, the Georgia Minority Supplier Diversity Council, the SE US Pan-Asian Pacific Council, the Supplier Diversity Leadership Council for The Conference Board, and the US Business Leadership SE Network.
She has been recognized as one of the Atlanta, Georgia Top 25 Women in their Female Success Factor Series, in WE magazine as one of America's Top 100 Leaders in Corporate Supplier Diversity, as one of the Top 25 Women in Power Impacting Diversity, as WBENC Corporate Mentor of the Year 2017, as USAPCC- SE region Mentor of the Year 2017, and as a Top 30 Champion in Diversity 2017.
Nedra grew up in Arkansas and holds an MBA from University of Southern California, a BS from Florida State University, and BA from California State University at Northridge.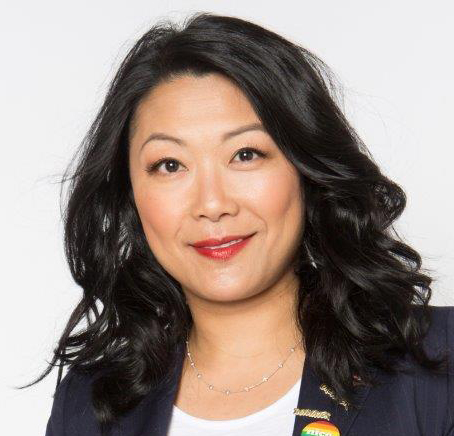 Kathy Cheng
(she/her)
Vice Chair - Membership Committee
Redwood Classics Apparel
President
Kathy Cheng is the President of WS & Co, and the founder of their Redwood Classics Apparel line. In 2020, Kathy was included on Inc. Magazine's 100 Female Founders List, and received the CAMSC Special Recognition Award for her philanthropic work and inclusive local procurement during COVID-19. She was also recognized for her contributions in supplier diversity, receiving the WBE President's Award, and the LGBTQ+ Ambassador of the Year Award. Previously, Kathy has been honoured with the WBE 2017 Accelerator Award, the ASI Counselor Distributor Choice Award for 2016 Supplier Woman of Distinction, MBE Magazine's 2016 MBEs Who Rock Award, and was CAMSC's 2015 Supplier of the Year. Kathy was one of three Canadians in the EY 2014 Entrepreneurial Winning Women program. In 2013, she was on the Women's Executive Network's list of the Top 100 Most Powerful Women in Canada.
Jason Cawthorn
(he/him)
Vice Chair - Membership Committee
TD Bank
Vice President, Sourcing Execution, Strategic Sourcing Group
Jason Cawthorn is accountable for the overall category sourcing strategy, as well as leading the operationalization of procurement requests from intake through to fulfillment, for all goods and services that TD Bank procures from third parties on an annual basis. Prior to joining TD, Jason held procurement leadership roles at EDS, Hewlett-Packard, Agrega (ABInBev and BAT), and Ever Corporation, where he was responsible for sourcing categories across many industries, and globally covering over 170 countries.
Board Members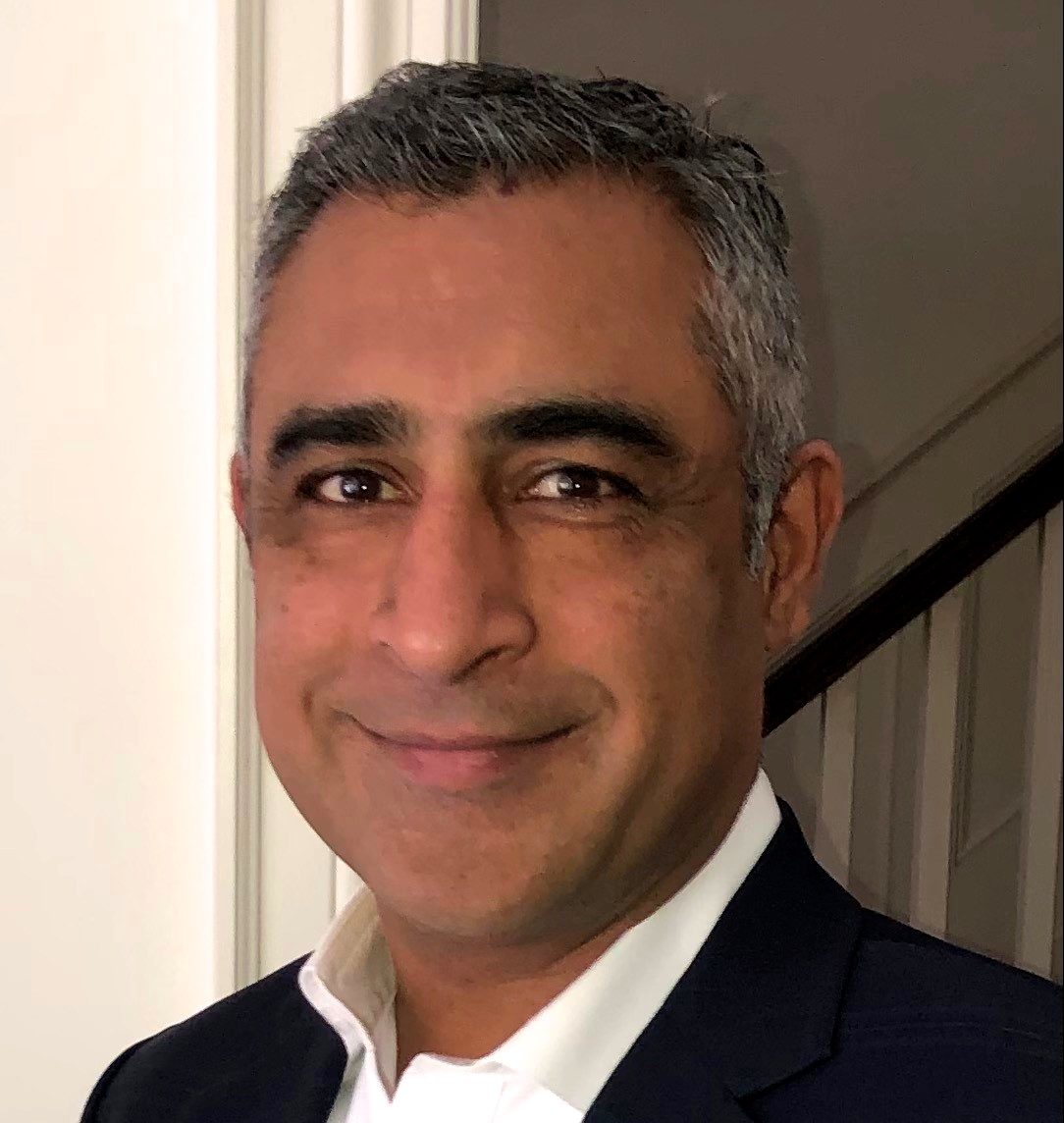 Azam Dawood
(he/him)
Board Member
BMO Financial Group
Head, Sourcing
Azam Dawood leads the sourcing team at BMO Financial Group, and is responsible for the procurement of goods and services globally for the bank. In addition to his work with CAMSC, Azam also sits on the Board of Directors of the Nanny Angel Network.
Mayur Soni
(he/him)
Board Member
Ciena
Procurement Leader
Kiruba Sankar
(he/him)
Board Member
City of Toronto
Director, Program Support Policy & Development Purchasing Materials & Management Division
Kiruba Sankar provides strategic direction, leadership, transformation, guidance, and operational support to PMMD and City Divisions through the development, support, and training of procurement best practices, policies, procedures, and reporting.
Sara Webb
Board Member
General Motors
Senior Manager, Supplier Engagement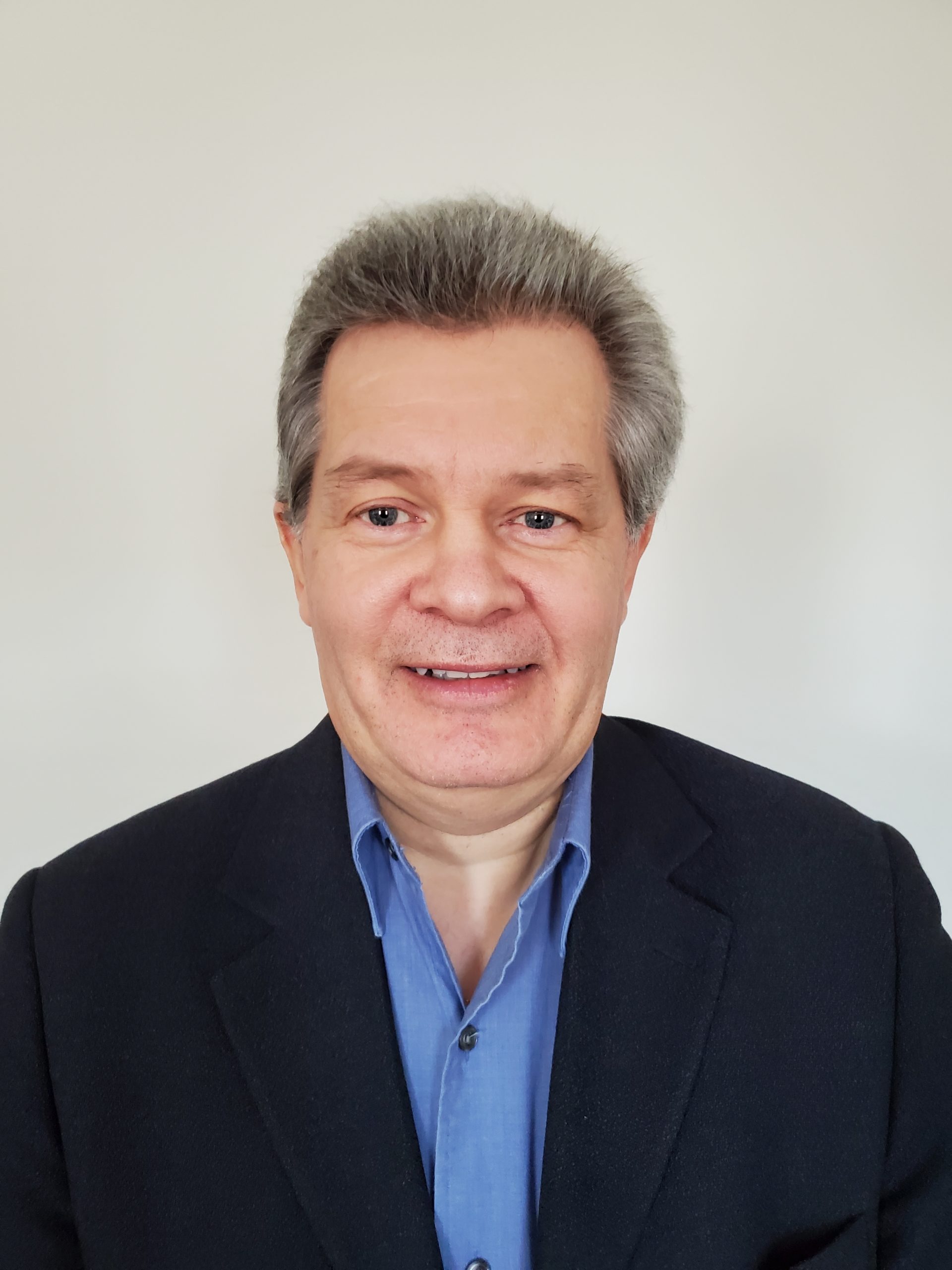 Michael R. Bourne
(he/him)
Board Member
IBM Canada Ltd.
Senior Manager, GBS/Caribbean Sourcing, Financial Operations, Supplier Diversity & Ombudsman
In addition to his sourcing, operational, and ombudsman responsibilities, Michael Bourne oversees IBM Canada Ltd.'s supplier diversity program, and is a member of the Board of Directors for both CAMSC and WBE Canada.
Lisa Mooney
(she/her)
Board Member
Nutrien
Senior Advisor, Strategic Inclusion
Lisa Mooney has been working in equity, diversity, and inclusion for the past 20 years, in both her professional practice and volunteering. She has worked in the public sector at the provincial and federal levels, in the not-for-profit and charity sector, and most recently with private industry.
Lisa has targeted her efforts to help women, racialized communities, newcomers to Canada, Indigenous Peoples, and people living with disabilities. She has made impacts in the areas of food security, restorative justice, affordable housing, education, training and employment, workplace inclusion, workforce diversity, inclusion-focused learning and development, and supplier diversity.
Lisa is committed to making positive change by leading, and by supporting others to take ownership of creating equitable, inclusive organizations, communities, and value chains. The combination of her education, lived experience, and professional practice has led to expertise in engagement for strategy development and building trusting relationships with internal and external stakeholders.
Lisa believes we are at a pivotal moment in history to make lasting positive change in our companies, value chains, and communities. She looks forward to the challenge!
Natalie Marchesan
(she/her)
Board Member
Royal Bank of Canada
Global Head, Procurement
Natalie Marchesan joined the Royal Bank of Canada in 2018, where she leads a team responsible for strategic sourcing activities associated with all third party spend. Before joining RBC, Natalie served in the Canadian Air Force, and held a number of executive positions at TELUS.
Bashar Cholagh
(he/him)
Board Member
Stellantis (previously Fiat Chrysler Automobiles/FCA)
Head of Supplier Diversity Development and Purchasing Communications
Bashar Cholagh partners with minority, women, veteran, LGBTQ+, and disability certified businesses to create opportunities for procurement, and to promote supplier diversity within Stellantis. He is also the founder and president of the Stellantis Middle Eastern Employee Resource Group. Bashar serves on the Board of Directors of the National Minority Supplier Development Council, Michigan Minority Supplier Development Council, Billion Dollar Roundtable, Great Lakes Women's Business Council, Michigan Hispanic Chamber of Commerce, and is Chairman of the Board for the Veteran Owner Business Round Table.
Bashar has worked at analytics consulting firms (Urban Science and IHS Automotive) and OEMs (VW/Audi and FCA/Stellantis), holding strategic planning roles focused on sales, marketing, and customer experience. He has a BS in Computer Science, and an MBA from Wayne State University in Detroit.
In 2017, Bashar was recognized by Automotive News as a "Rising Leadership Star" for automotive leaders under 40.
Mélanie Wiseman
Board Member
TC Energy (previously TransCanada)
Lead, Supplier Diversity & Local Participation Program
Mélanie Wiseman is a sustainability professional with experience in ESG reporting, project management, and business communication. Mélanie is focused on developing comprehensive corporate strategy to connect the dots between strong ESG performance, energy fundamentals, and business results. Mélanie has recent experience project managing TC Energy's Report on Sustainability, program development and implementation, policy development, board of directors leadership, and strategic planning.
Mélanie is fluent in English, French, and Spanish.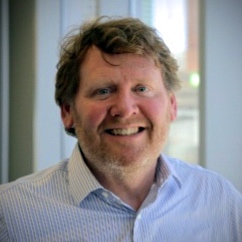 Lloyd Switzer
(he/him)
Board Member
TELUS
Chief Procurement Officer
Lloyd Switzer and his team AT TELUS are responsible for procurement and sourcing strategy, supply chain management and operations, and transforming the underlying processes and systems that support them. A seasoned telecommunications executive, Lloyd has over 30 years of experience with equipment manufacturers, service providers, and strategy consulting companies, including Nortel Networks, Deloitte, Strategos, and two technology start-ups. He holds a Bachelor of Mathematics degree from the University of Waterloo, and resides in Toronto. Lloyd puts his passion for his city, region, and country into action: in addition to his work with CAMSC, he is a member of the national Board of Directors for TECHNATION, a former member of the Board of Directors for the Toronto Region Board of Trade, and a co-executive sponsor for TELUS' LGBTQ resource group in Ontario.
Staff
Christina Rodrigues
(she/her)
Chief Operating Officer
Christina Rodrigues is responsible for the overall daily operations of CAMSC and will enhance the range and scope of the organization's growth and work with all CAMSC's stakeholders.
Indira Lokhram
(she/her)
Manager, Support Services (Finance, HR & Admin)
Indira Lokhram manages finance, human resources, and administration.
Gunjan Sehgal
(she/her)
Supplier Engagement Team Lead
Gunjan Sehgal assists with CAMSC's Supplier Certification, onboarding, and engagement.
Sania Ashraf
(she/her)
Operations Assistant
Sania Ashraf will be Executive support to President and CEO as well supporting other departments at CAMSC with day to day operations.
Irina Borisova
(she/her)
Accountant
Irina Borisova prepares and maintains financial reports and ensures accuracy of all documents.
Ahmad Eldaouk
(he/him)
Supplier Certification and Engagement Specialist
Ahmad Eldaouk assists with CAMSC's Supplier Certification, onboarding, and engagement.
Sandra Menassa
(she/her)
Member Success Agent
Robert Swanson
Web Designer (Contract)
Partners
At CAMSC, we're building a network of partners who collaborate with us to advocate, build capacity, and grow opportunities for Aboriginal and minority owned businesses. Together, we are committed to creating an inclusive economy.