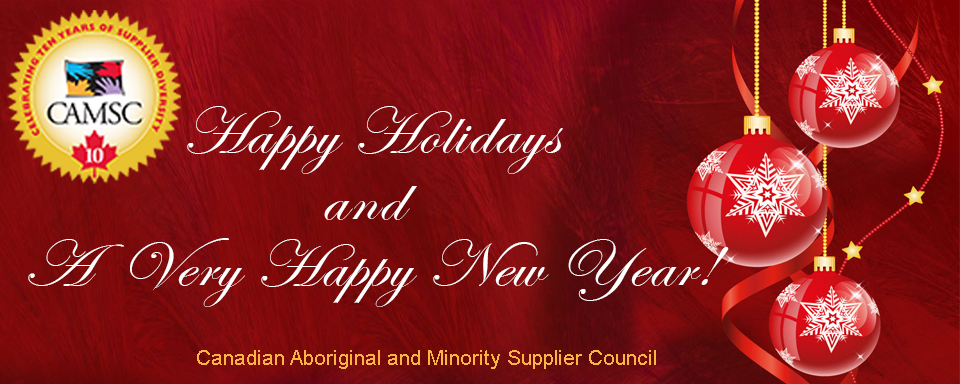 HOLIDAY MINGLE
CAMSC hosted a Corporate Forum and Holiday Mingle at the TELUS Tower on December 3rd, 2014. The corporate members shared the challenges and successes of their supplier diversity programs.

Following the forum, a fantastic networking holiday party was attended by over 130 guests, with delicious food, drinks and prizes.

A special Thank You goes out to the companies who graciously donated the fabulous prizes: Accenture, ACCE, Accolade, BMO, Canadian Bearings, Cotton Candy, Kelly Service, TELUS, TD, Trillium Interim Staffing, RBC and Velogistix Worldwide Inc.
See event photos on the CAMSC Website and more on the Flickr Site.


CAMSC's First 10 Years
As we head into the New Year, let's look back at our history and the growth of supplier diversity in Canada.