Quarterly News – Winter Edition
Happy New Year. As we close the door on 2021, I want to thank you all for contributing to the transformational growth at CAMSC over the past year. Let me share some key metrics we have achieved in 2021,  a growth in  corporate membership of  67%, an addition of 132 new certified suppliers into the network, and  a 40% increase in event participation, to name a few. Overall, it was an incredible year  and these achievements demonstrate what can be made possible when we work collectively to create a more inclusive, competitive, and innovative supply chain in Canada. 
In 2022,  our focus is on delivering value to our stakeholders and clients through connection, engagement, and expansion. Beginning in January, you have begun to seethe  changes and enhancements that reflect what we have heard from you, with an emphasis on three key initiatives to fulfill our mandate of value. 
First, we have ramped up the engagement. This means more events, programs, networking initiatives, and a greater responsiveness to address your needs. We encourage you to visit our website to view the activities we have planned each month. No matter where you are in your journey with CAMSC, our goal is help you drive connections and build your capacity. 
Second, we are investing new resources into our digital transformation, making it easier for our network to connect and stay close. Our events and programs will live virtually and in hybrid environments, ensuring we can still connect meaningfully with one another and provide an accessible way to exchange information. We are also enhancing our online platforms to improve your user experience, so you can make the most out of your partnership with CAMSC.
Finally, we have enhanced our people, processes and resources to ensure a more effective organization, building on our strengths to support and accelerate growth. We now have CAMSC team members sitting in distinct roles dedicated to both Certified Suppliers and Corporate Members, available and accessible for the support you need when you need it. 
Leveraging the momentum from the last year, we will continue to move toward a more diverse and equitable supply chain, together. And now I ask you all, both our Corporate Members and Certified Suppliers, for your meaningful involvement in the CAMSC network. I encourage to check out our many events as we build towards  our Diversity Procurement Fair, taking place on Tuesday, April 12 and Wednesday, April 13. It is through increasing our connection and engagement that we can all grow together and make meaningful change. We will continue to learn and evolve what we have to offer you in 2022 and beyond.

Emterra

Group's Approach to a Regenerative Economy
How one diverse perspective can transform the lives of Canadians
Emmie Leung started Emterra Group on her own forty-six years ago, after noticing how much cardboard and waste paper Canadian businesses were discarding. Since then, the family-owned company has grown to become a leader in Canada's waste resources and recycling management industry.
Emterra Group continues to find innovative growth opportunities in the circular economy, and last year was honored with several awards and achievements. Looking forward, Emterra Group will be at the forefront of the regenerative economy, demonstrating the value a diverse perspective brings to Canada's supply chain.
You can read more about Emterra Group and their Founder and CEO Emmie Leung here.
New Members
Welcome to our new member who joined us this month!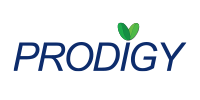 Prodigy is a North American construction management firm based in Toronto, Canada, with offices in Vancouver, Montreal and Chicago. We specialize in Institutional, Retail, Hospitality and Corporate construction, with a focus on the North American market. As a company with strong principles we strive to infuse integrity and accountability into the construction and rollout industry. At Prodigy we value our people and our people value our clients – simple. Our belief in representing the client to the best of our abilities is crucial to our success and the success of our clients. This is why we place relationships, trust, accountability, and honesty at the forefront of all that we do. 
We are striving to create an inclusive workplace and supply chain where everyone feels valued and respected. We recognize that diversity and inclusion make the company better able to achieve business goals, meet the needs of our clients, and allow employees to reach their full potential. This is why we are aiming to advance construction business diversity and inclusion across Canada and the United States by bringing more women-owned, aboriginal-owned, minority-owned, and LGBTQ2S+-owned contractors into our corporate supply chain and vendor contracts.
Partner Feature 

FUTURPRENEUR
Futurpreneur has been fueling the entrepreneurial passions of enterprising young Canadians for over 25 years. Futurpreneur is the only national, non-profit organization that provides financing, mentorship, and resources to aspiring business owners aged 18-39. More than 15,000 young Canadian entrepreneurs, spanning every province and territory, have successfully launched their business with Futurpreneur's support. Their main street businesses help drive Canada's inclusive economic prosperity in communities from coast to coast to coast. Futurpreneur is a founding member of the G20 Young Entrepreneurs' Alliance, the Canadian member of Youth Business International, and the Canadian host of Global Entrepreneurship Week.
www.futurpreneur.ca | Facebook: Futurpreneur | Twitter: @Futurpreneur
Learn more about futurpreneur
Supplier Forum – Making Your Business Visible to Canada's Procurement Opportunities
CAMSC's Supplier Forum is a new initiative that is being launched on February 16th to support CAMSC's Certified Suppliers. Connect, learn, share best practices, and grow!
One of the most frequent questions that gets asked is "How do we gain visibility with Corporate members or government?" 
Do you feel like your organization is going unnoticed by Canada's largest corporations? 
In our first-ever supplier forum, successful suppliers share their best practices that they have utilized to make themselves Visible to Canada's Procurement Opportunities. 
The Supplier Forum panelists will lead educational and informative conversations by taking you through real-life case studies and answering your questions in a live Q&A. 
The panelists represent suppliers of various backgrounds and experiences, and have proven success connecting with corporate Canada. There will also be corporate members who share their insights into some of their supplier success stories.
Details as follows: 
Topic: Making Your Business Visible to Canada's Procurement Opportunities 
When: February 16th, 2022 from 12:00pm to 2:00pm
Where: Via Zoom 
More details to follow. Stay Tuned! 
If you have any questions, please do not hesitate to contact supplier[email protected]
CAMSC Events:  
January 27 – Quick Start Program – Intro **New Program for Certified Suppliers**
February 15 – Supplier Knowledge Xchange – Marketing Workshop
Partner Events:  
February 2 – TECHNATION Transforming the Public Sector – Municipality edition
February 3 – Futurpreneur Mentorship Information Session
February 24 – Procurement Foundry – FORGE Supplier Diversity Virtual Conference 2022
March 3 – StrikeUP Canada 2022
In the News:  
CAMSC's Influence Driving Supplier Diversity Forward in Canada and Beyond
CAMSC President and CEO Cassandra Dorrington was recently featured on the Dear BLK CEO Podcast.
We all know that business is generally awarded to those who possess the information, resources, and necessary connections to capitalize on the opportunities available within the marketplace. However; for so long, Minority and Women Owned Business Enterprises(MWBE's) have remained on the periphery of the corporate contracting world, an almost $40 Trillion Dollar/yr industry, and unable to participate in corporate value chains in a meaningful way.
Welcome to The Supply Chain Connect, a new digital network created to re-humanize the procurement process by helping MWBE's and corporations find and build real relationships with one another.  The network provides an infrastructure that allows MWBE's and corporate buyers to publish exclusive video content that help both sides discover and learn about opportunities to develop business relationships, ultimately creating a more inclusive and equitable procurement process. 
Tune into episode #1 on the CAMSC channel to hear Cassandra Dorrington, President & CEO of CAMSC, discuss her thoughts on the significance behind supplier inclusion programs, and what MWBE's and corporations can do to find one another.You can listen by creating afree account here, or downloading The Supply Chain Connect App to stream content directly to your mobile phone or tablet device. Visit www.thesupplychainconnect.com
Notice to CAMSC Supplier Network:
OPO's Diversifying the Federal Supply Chain Summit – Jan. 26/27, 2022
The Office of the Procurement Ombudsman (OPO) 4th Annual Diversifying the Federal Supply Chain Summit is being held virtually from January 26-27, 2022. The purpose of the Summit is to increase diversity in the federal procurement supply chain by putting diverse business owners in touch with federal and other organizations that offer services in this area. The event is free but spaces are limited so register today to reserve your spot!
 Spanning over 2 days, the Summit will:
Provide you with practical skills needed to win federal government contracts

Introduce you to key thought leaders and knowledgeable speakers 

Connect you with representatives from the Government of Canada, supplier council programs, and others who can help your businesses 
OPO was established in 2008 and is a neutral and independent organization of the Government of Canada that helps resolve contracting disputes between businesses and the federal government. We investigate complaints and provide dispute resolution services to help parties get back to business when issues arise. We also review widespread federal contracting issues and provide recommendations on how to improve them. For more information about the office, you can visit our website at: www.opo-boa.gc.ca.