SDAC (Supplier Diversity Alliance Canada)-Virtual Supplier Diversity Summit
January 26, 2021

-

January 27, 2021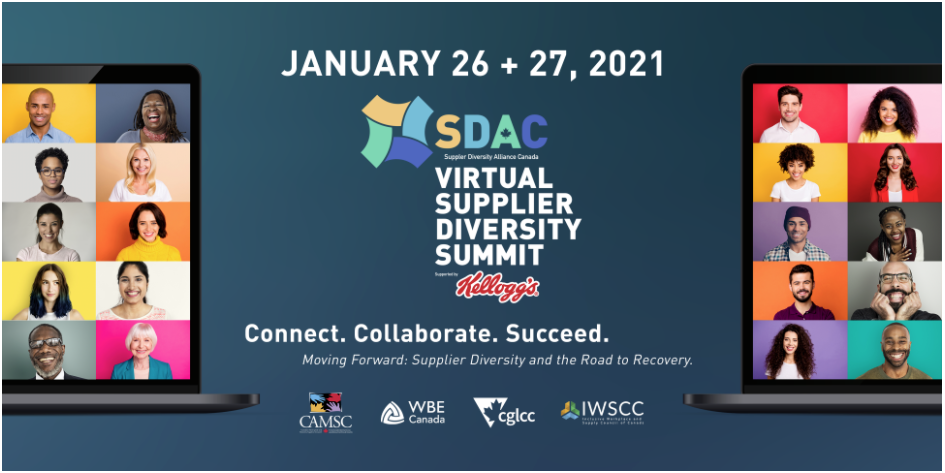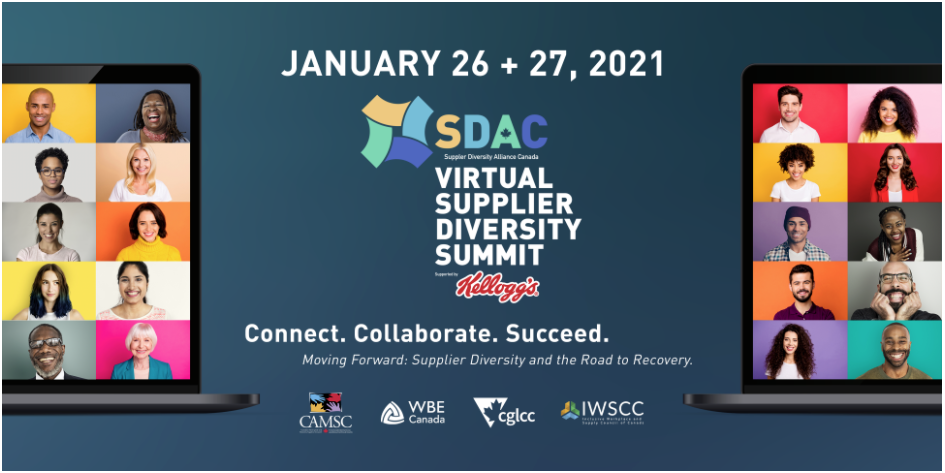 Connect. Collaborate. Succeed. Virtual Supplier Diversity Summit
January 26, 2021 – January 27, 2021
For more detailed information, please click here.
For the session, please click here.
Moving Forward: Supplier Diversity and the Road to Recovery
sponsored by Kellogg's

Register today for Connect. Collaborate. Succeed. –  the Supplier Diversity Alliance Canada (SDAC) Virtual Supplier Diversity Summit taking place January 26-27.
Over two half-day sessions, SDAC will be hosting keynote addresses, fireside discussions and educational panels on the path forward for supplier diversity – as well as networking opportunities, to facilitate business-to-business connections.
A key component of the event will be the two-hour roundtable sessions between corporate partners and all suppliers, both certified and non-certified. This is an opportunity for businesses to present themselves directly to leading North American companies, and learn more about their purchasing needs.
Ticket Prices:
General Attendee: $75
Certifed Supplier: $50
Corporate and Government Partner: $100