by Brian Ritchie

In Corporate Canada, the arrival of National Indigenous History Month typically marks the beginning of a larger conversation about inclusivity in the workplace and what businesses can do for Indigenous people in order to foster truth and reconciliation. I propose we turn this around a bit this year; I firmly believe that it is not what you can do for Indigenous people, but what Indigenous people can do for you.
A few key principles of most Indigenous cultures are that all things are connected, there is a deep respect for the land and humans are only one of many equal living creatures. By looking at business through an Indigenous lens, you can make room for accountability, inclusion, and sustainability. Furthermore, I propose that enterprise leaders can benefit tremendously from an Indigenous approach to business operations, especially from a knowledge-sharing, compliance, and governance perspective.
You may know that until contact about 350 years ago, North American Indigenous people didn't have written languages. So, for about 15,000 years, we used spoken language, conversation, and stories to pass on knowledge, culture, and wisdom. Then, our stories became our teachings.
 The graphic above combines the two widely held Indigenous concepts; the Medicine Wheel and the Seven Grandfather Teachings. Consider the values around the wheel: Courage, Wisdom, Truth, Honesty, Love, Respect, and Humility. I defy any of us to embrace these values and not live a good clean life.
Beyond the realm of the interpersonal, I propose that Indigenous Teachings and these values can help business leaders deliver better products, services and knowledge transfer within their enterprises.
Let's look first at Courage. Below is a picture of my Great grandfather Isaiah Sailors. Our people were distinguished guides and 'bushmen,' as they called themselves. In this picture, Isaiah leads a team of miners to an area where they believed they could find minerals.

Isaiah had the courage to take the path less travelled. Still today, the opportunities in life are often off the beaten path; there is too much competition up the middle where everyone else is heading. We must have the courage to seek alternate routes to personal and business opportunities.
What about Truth, Honesty, and Wisdom?
From deep-fake videos to art and stories created by AI, the truth is hard to find. In this sense, the Information Age is quickly becoming an age of misinformation.
As caretakers of information, we have a great responsibility to ensure it is delivered with truth and honesty. For this to happen, we need to gather truthful and honest information, and that comes from personal experience.
There is no replacement for experience. 
In the fall of 2020, the members of three Indigenous communities, including my own, Chapleau Cree, were taught how to build a birchbark canoe. The birchbark canoe is an example of Indigenous innovation that was extremely transformational. It allowed a single person to paddle and portage a watercraft while expanding the tribe's hunting, fishing, and trapping grounds. Having this knowledge in your community meant the difference between sustenance and abundance.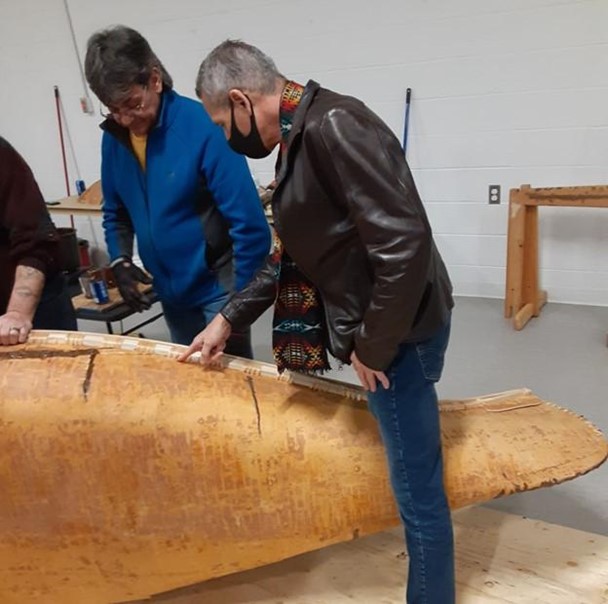 The fellow in the blue jacket is a Knowledge Keeper named Chuck Commanda. Chuck has built dozens of birchbark canoes. In July, he will lead us through our 3rd canoe build. After that, we believe we may have the experience required to build one on our own.
Canoe building is tacit knowledge at its highest level—we could never have learned how to build a canoe from a YouTube video, let alone how to harvest the cedar and spruce roots, birchbark, and gum required to put it all together. It takes real people with lived experience to achieve and pass on this level of knowledge. 
As with Chuck, subject matter experts, specialists, communities of interest, Elders and leaders within our communities are often the keepers of the tacit knowledge representing our combined knowledge and wisdom. 
At kama.ai, our goal is to allow diverse populations, communities of interest, and enterprises to store and deliver truthful information free from bias. Our job is not to create truth—that can only come from human experience. Even a theory of medical treatment or cure developed by AI only becomes a truth once tested by and with people.
We are also guided by another Grandfather Teaching: Respect. Respect needs to be at the heart of what we do. For our developers, respect comes in respectful user experiences, accessibility, data privacy, data sovereignty, and governance. 
Respect has a broader context for businesses; growth and shareholder return are no longer the only primary business metrics. Respect for our employer, employees, teammates, fellow humans, and our planet: These must be the goals of sustainable businesses. Without holistic sustainability, there are no corporations or shareholders. We must consider the four new Ps of sustainable business: People, Purpose, Planet and Profit. 
As we enter the fourth wave of the Industrial Revolution, we must adopt a deep respect for Artificial Intelligence (AI). From user self-service to delivery of our daily news updates, various forms of AI are changing the shape of society and industry. An unfortunate result of this evolution is that certain technologies are already crossing ethical boundaries. 
We, as AI leaders must respect both the power that we have to deliver the next evolution of technology and the humility to recognize the consequences of unleashing these technologies. We must seek to create more ethical solutions. Governed by societal rules that we can all agree on. Again, it's easy to stay on the beaten path and expand existing AI capabilities that may have inherent risks to society; it takes much more Respect and Courage to follow a path less travelled.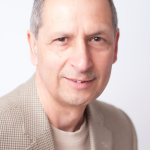 Brian Ritchie is a member of Chapleau Cree First Nation and the Founder and CEO of kama.ai, the developer of the transparent, emotional, conversational intelligence service kama Designed Experiential Intelligence®.
Read about Juneteenth, emancipation, and the challenges the Black community still faces in the Canadian supply chain in this article by Cynthia Dorrington.